Keto Walnut Choc Chip Brownie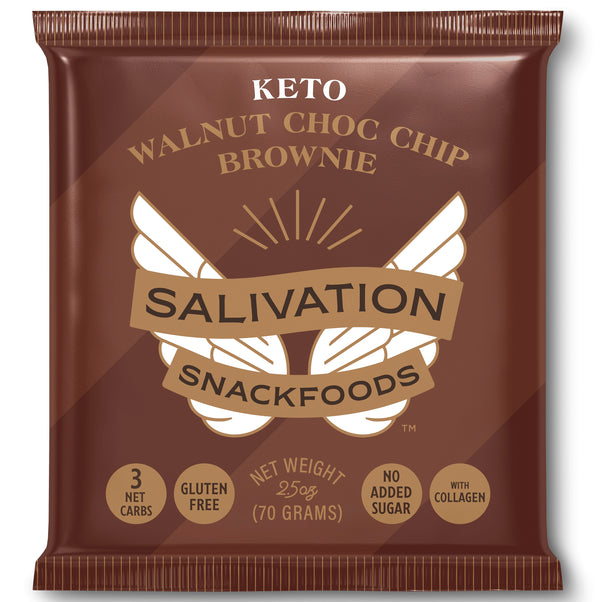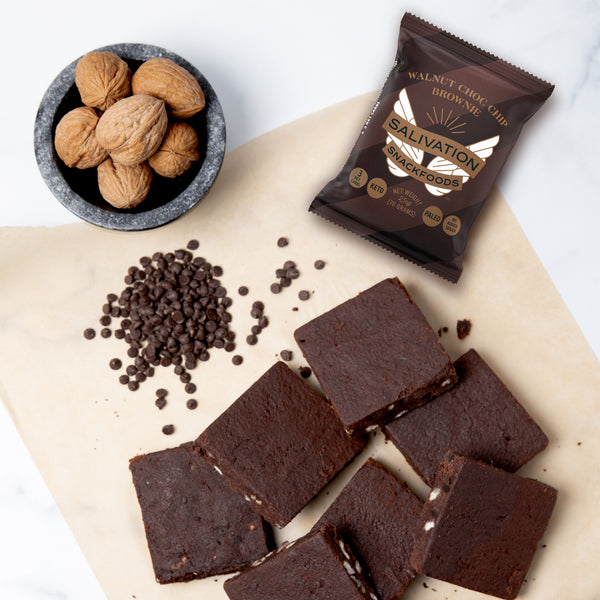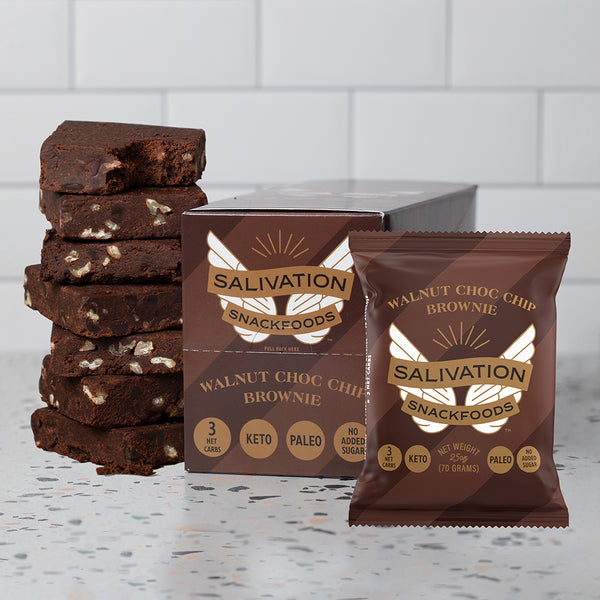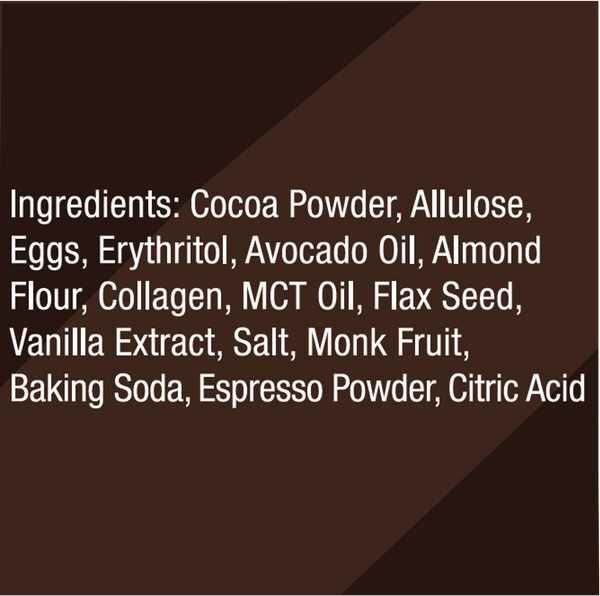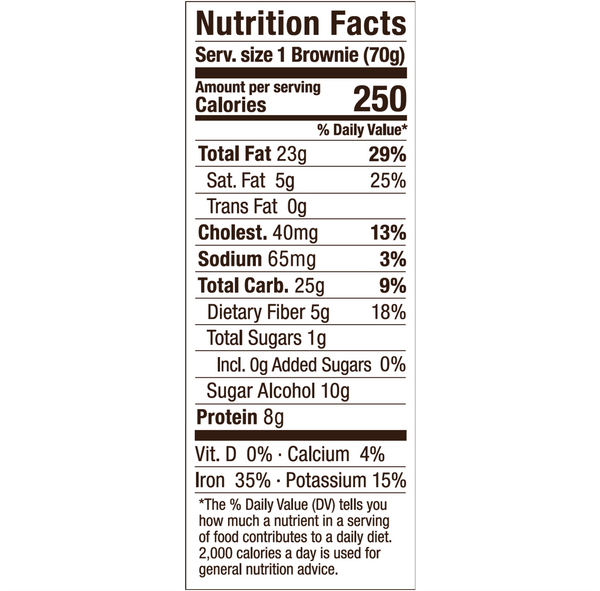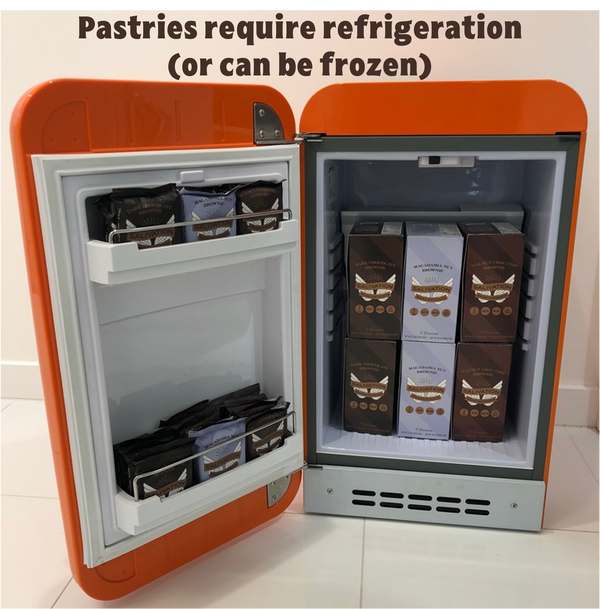 It's Keto. It's Gluten-Free. And it's 3g Net Carbs for the whole freakin' brownie.
We think the combination of chocolate and nuts is always a good idea. So, we decided to pair up the savory, sharp and (dare we say) slightly tangy walnut with the sweet, crunchy, chocolate chip in our Keto Walnut Choc Chip Brownie. Unusual to some. Quite interesting to others. We find it's a match made in heaven.
We're so confident that you'll love these brownies that we offer a 100% SATISFACTION GUARANTEE. If you are not fully satisfied, let us know, and we'll issue you a full refund. 
And, because it's a Salivation Snackfoods pastry, you can be sure it's:
Keto

3g Net Carbs

No Sugar Added

Gluten-Free

Dairy-Free

Boosted with Collagen and MCT Oil
All of our brownies are sweetened with a unique combination of low glycemic sweeteners allulose, erythritol, and monk fruit so you can enjoy while pursuing a keto, gluten-free or low sugar lifestyle. What could be sweeter than that?
Our brownies do not contain artificial preservatives and, therefore, require refrigeration. Alternatively, they can be frozen for up to a year. 
No matter how you store them, refrigerated or frozen, our brownies are best enjoyed at room temperature.
Ingredients
Cocoa powder, allulose, eggs, erythritol, avocado oil, walnuts, almond flour, chocolate chips (unsweetened chocolate, erythritol, cocoa butter, stevia extract, sunflower lecithin), collagen, MCT oil, flax seed, vanilla extract, salt, monk fruit, baking soda, espresso powder, citric acid
Nutritional Facts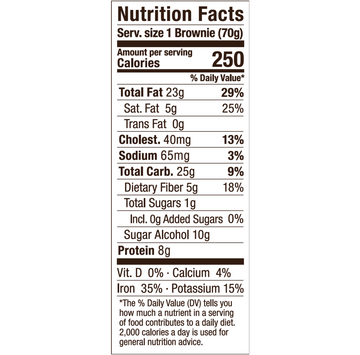 Net Carb Calculation