Heaven Sent. Devilishly Good.
These may look like ordinary brownies, but in truth, they might just be the answers to your prayers. Our brownies will save your Keto butt when you crave something sweet but don't want to cheat (they save Gluten-Free butts, too). With a little help from a top pastry chef and keto experts, our brownies are big on taste but low in net carbs. Can we get a "Hallelujah"?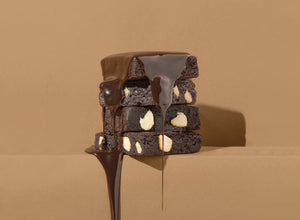 Real Ingredients. Real Brownies. Real Delicious.
We start with real ingredients like cocoa powder, almond flour, and avocado oil and make them delicious without adding sugar or artificial sweeteners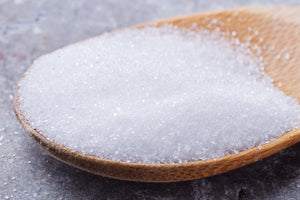 Brownies without sugar?
Yes, it's true. Miracles do happen! Instead of sugar, we use a combination of allulose, erythritol, and monk fruit. Sound artificial? They're not. In fact, all three of the sweeteners used in our brownies are considered low glycemic and are acceptable for Keto lifestyles. How sweet is that?

This is truly a gourmet dessert brownie with amazing chocolate taste and superior non-glycemic ingredients that allow me to stay in ketosis.
Dr. Dom D'Agostino
Associate Professor at USF Morsani College of Medicine

As the mother of a cancer survivor, I am constantly trying to find healthier snack and dessert options that are healthier for our children and don't wreak havoc on their insulin levels. These brownies are seriously Heaven Sent, the perfect combination of taste and texture you want, without the hidden toxic ingredients and sugar burden. Thank you Salivation Snackfoods, we are hooked!!
Shannon Scheller
MaxLove Project Momma Programs Coordinator

These brownies are decadent, delicious and divine. You don't get the sugar alcohol aftertaste and they're not overly sweet. I can definitely taste the high-quality ingredients and my patients love them! You stay in ketosis and they don't spike blood glucose levels. What could be better than that?
L.J. Amaral MS, RD, CSO
Clinical and Research Dietitian Cedars Sinai Cancer and Super Taster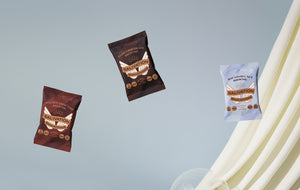 BROWNIES WITH A HIGHER CALLING
100% SATISFACTION GUARANTEED
That's right. We are so confident that you are going to love these pastries that we offer a 100% Satisfaction Guarantee. If, for any reason you are not fully and completed satisfied with your order, please email us at info@salivationsnackfoods.com to let us know, and we'll issue you a full refund.
Available in 3 Sinfully Delicious Flavors