Keto Dark Chocolate Brownie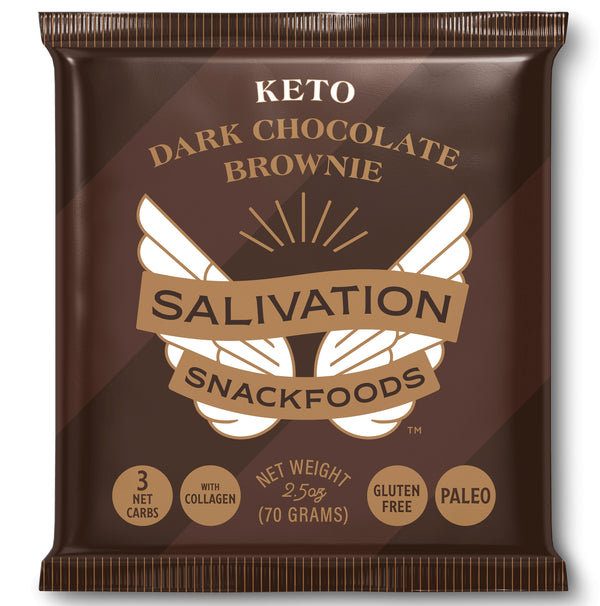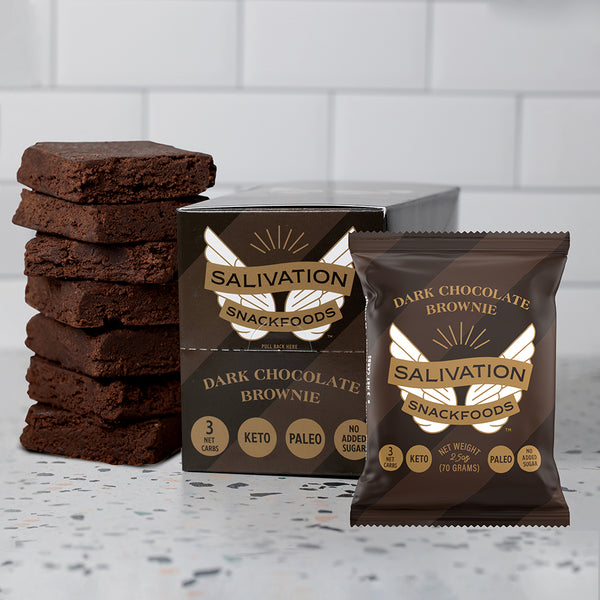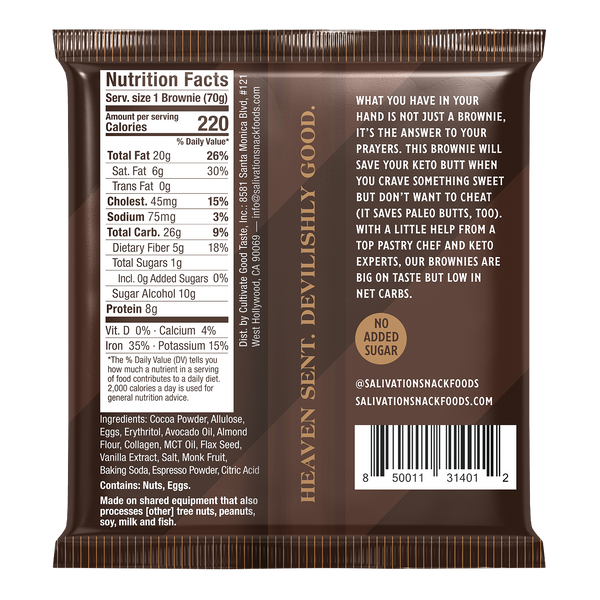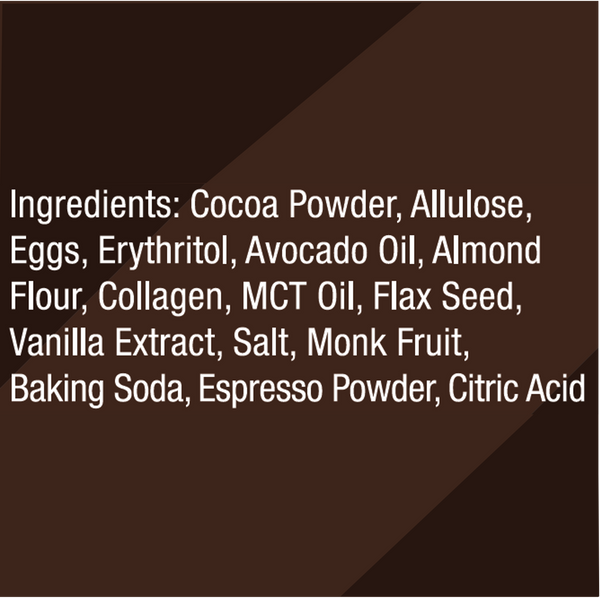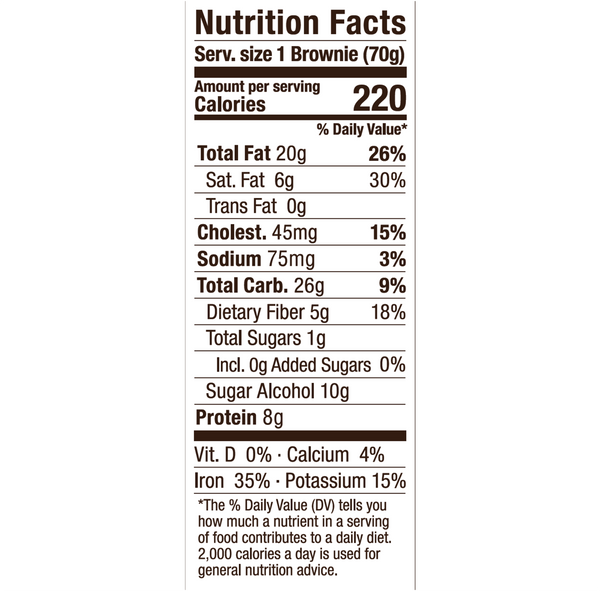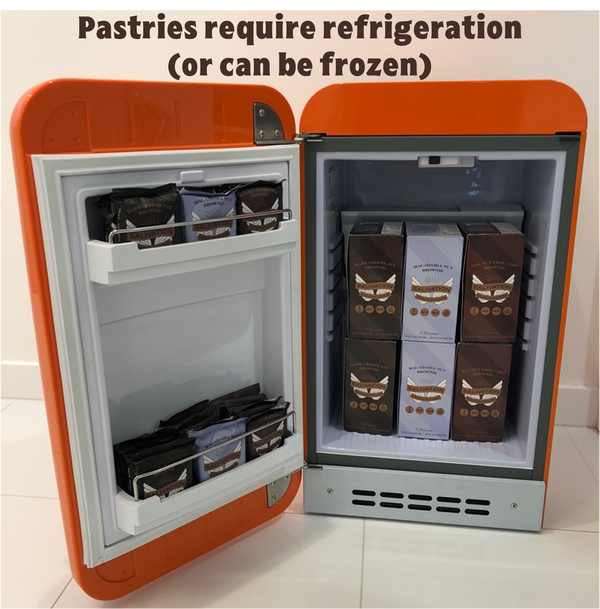 It's Keto. It's Gluten-Free. And it's 3g Net Carbs for the whole freakin' brownie.
We selected the cocoa powder for our Keto Dark Chocolate Brownie because it was rich, flavorful, and complex. It was so special that we even dialed down the sweetness some to let the glorious flavor shine through. With the end result being a brownie that is, miraculously, both fudgy and cakey . . . and with only 3g net carbs, it only tastes like a sin.
We're so confident that you'll love these brownies that we offer a 100% SATISFACTION GUARANTEE. If you are not fully satisfied, let us know, and we'll issue you a full refund. 
And, because it's a Salivation Snackfoods pastry, you can be sure it's:
Keto

3g Net Carbs

No Sugar Added

Gluten-Free

Dairy-Free

Boosted with Collagen and MCT Oil
All of our brownies are sweetened with a unique combination of low glycemic sweeteners allulose, erythritol, and monk fruit so you can enjoy while pursuing a keto, gluten-free or low sugar lifestyle. What could be sweeter than that?
Our brownies do not contain artificial preservatives and, therefore, require refrigeration. Alternatively, they can be frozen for up to a year. 
No matter how you store them, refrigerated or frozen, our brownies are best enjoyed at room temperature.
Ingredients
Cocoa powder, allulose, eggs, erythritol, avocado oil, almond flour (nuts), collagen, MCT oil, flax seed, vanilla extract, salt, monk fruit, baking soda, espresso powder, citric acid
Nutritional Facts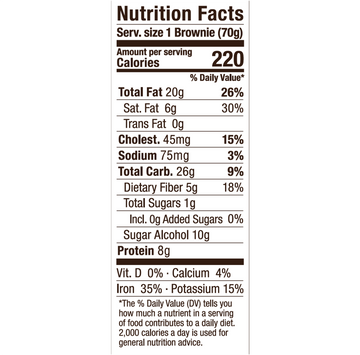 Net Carb Calculation